WeatherAggReOpt
WeatherAggReOpt
Developing Aggregation and Reduction Methods for Implementing Disaggregated Renewable Infeed Profiles in Energy System Models
Funded by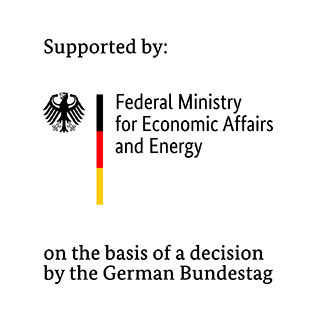 Motivation
The development of a futureproof energy system requires a consistent evaluation of technology options in a system context. Optimizing energy system models play an important role in this process. However, to achieve manageable computation times, an integral optimization will require limited spatial and temporal disaggregation. On the other hand, the infeed characteristics of renewable energy sources as well as the use and dispatch of transmission lines and conventional generators requires a sufficiently high disaggregation.
Objects of the Project
This proposal has the following goals:
Achieve a better theoretical knowledge of the implications of aggregation and disaggregation on the results of optimizing energy system models.

Developing new methods for generation and aggregation of renewable infeed potentials with high spatial and temporal resolutions.

Development of improved, reproducible methods of aggregation and reduction of high resolution infeed profiles aiming to reduce complexity and improved calculation speed.

Achieve more accurate energy systems models through the use of detailed local generation characteristics while maintaining reasonable calculation times.
Contact person
Arne Pöstges, M. Sc.
Project consortium
Chair for Management Science and Energy Economics, Universität Duisburg-Essen
Prof. Dr. Christoph Weber
Arne Pöstges

Fraunhofer Institute for Solar Energy Systems, ISE
Dr. Christoph Kost
Sven Längle