Bitte beachten!
Liebe Studierende,
wie Sie wissen, wurde der bundesweite Lockdown bis Ende März verlängert. Leider ist auch für die Zeit danach noch nicht klar, ob und in welcher Form Präsenzveranstaltungen stattfinden können. Aus diesem Grund werden vorerst alle unsere Veranstaltungen ausschließlich online stattfinden. Sobald es möglich ist, werden wir für die individuellen Veranstaltungen prüfen, ob eine Präsenz- bzw. Hybridform umsetzbar ist.
Aktuelle Informationen entnehmen Sie bitte den jeweiligen Kursen auf der Online-Lernplattform Moodle der Universität (https://moodle.uni-due.de/).
In den jeweiligen Moodle-Kursen wird das konkrete Vorgehen für die entsprechende Lehrveranstaltung unseres Lehrstuhls genauer erläutert und der digitale Lehrbetrieb für die jeweilige Veranstaltung organisiert. Melden Sie sich bitte bei dem entsprechenden Moodle-Kurs an, um alle weiteren Informationen zu bekommen.
Für die Einschreibung in die Kurse zu den Veranstaltungen "Einführung in die Energiewirtschaft", "Energy Markets and Price Formation" sowie "Fossile Energieträger: Mineralöl-, Erdgas- und Kohlewirtschaft" ist vorübergehend kein Passwort notwendig. Das Passwort für den Vorkurs Master Energy and Finance erhalten alle neuen Studierenden automatisiert per E-Mail. Der Zugänge zum Literaturseminar in der Energiewirtschaft sowie dem Seminar Energiewirtschaft (Energiewirtschaftliche Modelle mit GAMS) wurden in der Einführungsveranstaltung Seminare bekanntgegeben.
Bitte haben Sie Verständnis dafür, dass es zu kurzfristigen Raum- und ggfs. auch Terminänderungen kommen kann und behalten Sie deswegen die Ankündigungen und Informationen zu den einzelnen Lehrveranstaltungen im Auge.
Viele Grüße
Prof. Christoph Weber und das Team des Lehrstuhls für Energiewirtschaft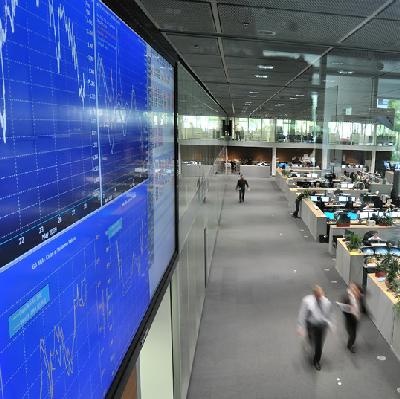 Lecture
Energy Markets and Price Formation (Lecture)
Lecturer:

Prof. Dr. Christoph Weber

Contact:

Term:

Summer Semester 2021

Cycle:

Sommersemester

Time:

Mi 16:00 - 18:00 Uhr

Room:

Online

Start:

14.04.2021

End:

21.07.2021

Language:

English

Moodle:

LSF:

Participants:

Linked Lectures:
Learning Targets:
Energy markets classified according to energy sources and customer segments
Products in energy trading: spot market, forwards, futures, options, real options
Pricing in wholesale markets I: Fundamental analytic models, problem formulations and solving as computer models
Pricing in wholesale markets II: Financial and econometric models, i.a. Wiener process, mean-reversion process, GARCH–model formulation and implementation
Organization of energy trading in companies: organizational structure, IT-Support
Valuating options: analytical methods (Black-Scholes, Black, Margrabe), numerical methods (Monte-Carlo-Simulation), tree-building methods
Risk management in energy trading: legal basis, risk management system, risk classification, risk measurement – Greeks, Value-at-Risk, Profit-at-Risk
Emissions trading: legal and economic foundation, design and trading strategies
Perspectives of energy trading and future methodological developments
Outline:
1. Introduction
2. Products and markets in energy trading
3. Fundamental analytical models
4. Financial mathematical and econometric models
5. Game theory models
6. Valuation of options
7. Conclusion
Literature:
Borchert, J.; Schemm, R.; Korth, S. (2006): Stromhandel – Institutionen, Marktmodelle, Pricing und Risikomanagement; Stuttgart.
Burger, M.; Graeber, B.; Schindlmayer, G. (2008): Managing energy risk, Wiley Finance.
Clewlow, L.; Strickland, C. (2000): Energy Derivatives. Pricing and risk management; London.
Edwards, D. (2010): Energy trading & Investing, McGraw-Hill.
Hassler, U. (2007): Stochastische Integration und Zeitreihenmodellierung: Eine Einführung mit Anwendungen aus Finanzierung und Ökonometrie, Springer.
Horstmann, K.-P.; Cieslarczyk, M. (Hrsg.) (2006): Energiehandel – Ein Praxishandbuch; Köln.
Hull, J. C (2009): Option, Futures and Other Derivatives, 7th edition, Upper Saddle River
Ronn, E. (2002) (Hrsg.): Real Options and Energy Management; London.
Pilipovic, D. (1998): Energy Risk. New York et al.
Rieger, O. (2009): Optionen, Derivate und strukturierte Produkte, Schäffer-Poeschel.
Schiffer, H.-W. (2010): Energiemarkt Deutschland, TÜV Media.
Schwintowski, H.-P. (Hrsg.) (2006): Handbuch Energiehandel; Berlin.
Weber, C. (2005): Uncertainty in the Electric Power Industry: Methods and Models for Decision Support; Berlin.
Weron, R. (2014): Electricity price forecasting: A review of the state-of-the-art with look into the future, in: International Journal of Forecasting, Jg. 30, S. 1030-1081.
Zenke, I.; Schäfer, R. (2012): Energiehandel in Europa, 3. Auflage, C.H.Beck.