Bitte beachten!
Liebe Studierende,
wir freuen uns, dass wir Ihnen alle Vorlesungen, Übungen und Tutorien unseres Lehrstuhls im kommenden Wintersemester wieder in Präsenz anbieten können. Zusätzlich bieten wir für alle Lehrveranstaltungen auch ein Online-Angebot an, das die wesentlichen Inhalte abdeckt.
Die offizielle Regelung zur Teilnahme an allen Veranstaltungen der UDE entnehmen sie bitte dem offiziellen Maßnahmenkonzept und den Hinweisen auf der Webseite der Universität. Aktuell gilt an der UDE die "3G-Regel" und eine zweistufige Zugangskontrolle zu Veranstaltungen.
Aktuelle Informationen, wie bspw. über das jeweilige Online-Angebot, entnehmen Sie bitte den jeweiligen Kursen auf der Online-Lernplattform Moodle (https://moodle.uni-due.de/).
In den jeweiligen Moodle-Kursen wird das konkrete Vorgehen für die entsprechende Lehrveranstaltung unseres Lehrstuhls genauer erläutert und der Lehrbetrieb für die jeweilige Veranstaltung organisiert. Melden Sie sich bitte baldmöglichst bei dem entsprechenden Moodle-Kurs an, um alle weiteren Informationen zu bekommen.Bei der Veranstaltung Einführung in die BWL wollen wir noch vor Vorlesungsbeginn ein Abfrage zu Ihrer Teilnahme in Präsenz oder Online durchführen.
Für die Einschreibung in die Kurse zu den Veranstaltungen Einführung in die Betriebswirtschaftslehre, Electricity, District Heating, Renewable Energy sowie Energie- und Immobilien-Management ist vorübergehend kein Passwort notwendig. Das Passwort für den Vorkurs Master Energy and Finance erhalten alle angemeldeten Studierenden automatisiert per E-Mail. Die Zugänge zum Literaturseminar in der Energiewirtschaft sowie zum Markt- und Unternehmensspiel "Handeln im Energiemarkt" wurden in der Einführungsveranstaltung Seminare bekanntgegeben.
Bitte haben Sie Verständnis dafür, dass es zu kurzfristigen Raum- und ggfs. auch Terminänderungen kommen kann und behalten Sie deswegen die Ankündigungen und Informationen zu den einzelnen Lehrveranstaltungen im Auge.
Viele Grüße
Prof. Christoph Weber und das Team des Lehrstuhls für Energiewirtschaft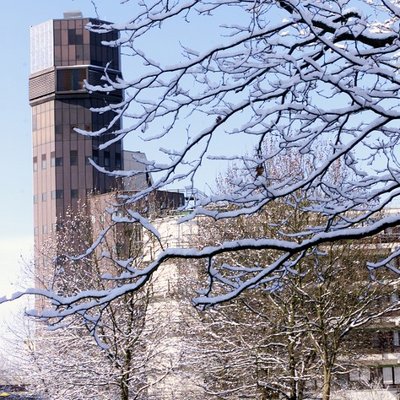 Vorlesung
Energie- und Immobilien-Management (Vorlesung)
Lecturer:

Dr. Benjamin Böcker
Dr. Michael Bucksteeg

Contact:

Term:

Winter Semester 2021/2022

Cycle:

Wintersemester

Time:

Mi: 8:00 - 10:00 Uhr

Room:

T03 R03 D89 (Hybrid)

Start:

13.10.2021

Language:

German

Moodle:

LSF:

Participants:

Linked Lectures:
Learning Targets:
Kenntnis moderner Konzepte und Methoden der Bewirtschaftung von Gebäuden und der Energienutzung in Gebäuden und Produktionsprozessen.
Outline:
Grundlagen: Grundfragen des Facility Managements und des Corporate Real Estate Managements

Strategisches Immobilien-Management: Life Cycle Costing und Life Cycle Assessment, Wertmanagementstrategien

Energiemanagement als Teil des Immobilien-Management: Energiecontrolling, Energiekennzahlen, Rationelle Energieanwendung, sowie Klimaschutz und Nachhaltigkeit

Operatives Energie- und Immobilien-Management: Herausforderungen, Teilbereiche und IT-Unterstützung des Facility Managements

Schlussbetrachtung: Perspektiven des Energie- und Immobilien-Managements
Literature:
Nävy, J. (2003): Facility Management; 3. Auflage; Springer-Verlag; Berlin.

Braun, H.-P.; Oesterle, E.; Haller, J. (2004): Facility Management - Erfolg in der Immobilienbewirtschaftung; 4.

Aufl.; Springer-Verlag; Berlin.

Schneider, H., Görze, R.; von Kessel, H. (2004): Facility Management planen, einführen, nutzen; Schaeffler-Poeschel-Verlag; Stuttgart.

Beck, Brandt, Salander (2000): Handbuch Energiemanagement: Wirtschaft, Recht, Technik; Heidelberg-Verlag.

Pfnür, A. (2010): Modernes Immobilienmanagement: Facility Management, Corporate Real Estate Management und Real Estate Investment Management; 3. Auflage; Berlin.

H. König und J. Schoof, Hg.

(2010): A life cycle approach to buildings: Principles, calculations, design tools, 1. Aufl. München.